Success is often the reward for those intrepid enough to venture beyond the familiar. While there can be many avenues to the top of an industry, those who dare to showcase their skills, and consistently deliver excellent results, are the ones that triumph. In dynamic industries such as construction, this level of courage is paramount along with a readiness to embrace risk and tackle challenges head-on. With skill and dedication being a prerequisite to survival in this industry, something else is needed for those that want to truly stand out. As those at the top of the construction industry can attest to, a willingness to use instinct, experience, and industry knowledge can sometimes present game-changing opportunities. For seasoned construction company Gordon Barr Ltd, an adventurous spirit has been the driving force behind its growth and continued success. Its ability to take informed risks on complex projects, often dismissed or viewed as overly challenging by others, has paved the way for new and exciting opportunities. By embracing this strategy wholeheartedly, Gordon Barr Ltd can not only exhibit confidence in its capabilities, but crucially, it also garners trust from its clients.
From the serene and natural beauty of Ottawa Valley, Canada, Gordon Barr established a reputation for himself as a skilled plumber and businessman. Despite these peaceful surroundings and successful beginnings, Barr was drawn to the bustling cityscape of Kingston, Ontario, where he ventured with his brother. This move was to prove pivotal as it was here that Barr identified the potential in the previously untapped heavy civil construction market. Despite the risks of starting a new business, Barr saw an opportunity for impact. In 1949, armed with determination and a single piece of equipment, he established the company. However, the early days were far from smooth. With a lack of resources impacting the company's ability to acquire the necessary equipment, Gordon Barr Ltd found itself facing up to some significant challenges. However, these early adversaries helped shape the company and laid a strong foundation towards future growth.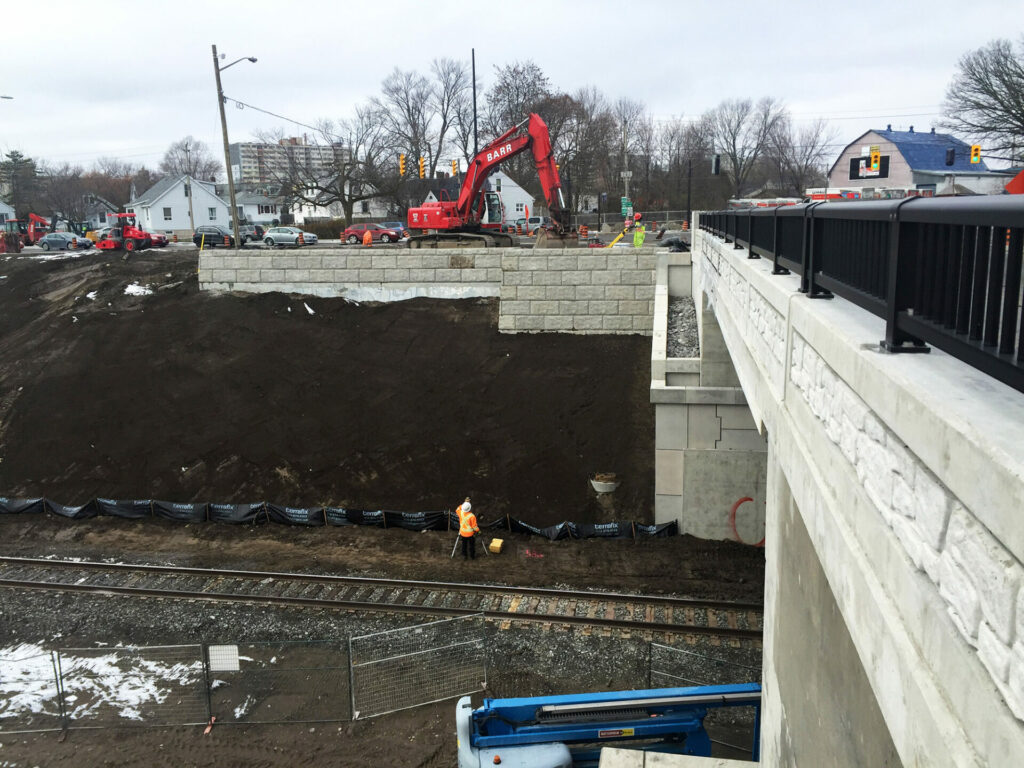 Fast forward to the present day, Gordon Barr Ltd has transformed into a comprehensive excavation company. Maintaining its family-owned lineage, the company has gained a wealth of experience over seven decades. Its portfolio includes a range of projects from water and sewer works, to excavation and development undertakings. The company is also adept in managing all aspects of excavation and development projects regardless of how challenging the environment may be. From its humble beginnings with a single piece of machinery, it has now expanded its fleet to over one hundred pieces of heavy equipment, which impressively includes some of the largest hydraulic rock breakers available. This enables the company to handle projects of any size, from subdivision development to highway construction.
"At Gordon Barr, punctuality and meeting deadlines are the cornerstones of our operations."
To reach such milestones in an industry as challenging and crowded as construction is quite a significant achievement. However, this cannot be done by one person alone. It will therefore come as no surprise to learn that Gordan Barr Ltd is a company that places enormous value on its workforce. The company currently employs around 125 individuals and attributes much of its success to its dedicated and highly skilled staff. By creating a nurturing work environment, a culture fostering job satisfaction has developed. For Jeff Brown, the company's Human Resources and Safety Coordinator, the evidence of this can be found in its extraordinarily low staff turnover rate. "A company is only as good as its people. At Gordon Barr Ltd, we take pride in our team and strive to maintain a low turnover rate. Many of our staff members, from laborers to equipment operators, have shown their dedication through decades of service. I cannot stress this enough – you're only as good as your people. Maintaining a stable team is a critical part of our success."
Another aspect of any successful business that cannot be overestimated is the reputation it earns across the industry. For Gordan Barr Ltd, this means being known for its superior quality services, experienced staff, and steadfast commitment to meeting project deadlines. With years of experience and strong client relationships in the Ontario area, the company now enjoys a level of client trust that, unsurprisingly, has developed into an abundance of repeat business. For Barr, ensuring that the client's needs are met on schedule has invariably led to strong relationships. "Nowadays, everything is time-sensitive. At Gordon Barr, punctuality and meeting deadlines are the cornerstones of our operations. Our ability to have skilled people on hand to meet those crucial deadlines is something we take great pride in. You know, we never miss a deadline. Even in the face of challenges, we always find a way to meet customer expectations, and ensure their projects are completed on time. That's why we see so much repeat business."
With a rich history that now stands at over seven decades, Gordon Barr Ltd stands out from its competitors. However, it is reductive to suggest that the company has lasted this long through hard work alone. As the industry has evolved, so too have the challenges faced by Gordan Barr Ltd. The ability to adapt alongside the industry and pivot when necessary has played a huge role in its continued success. With the construction market in a constant state of flux, and infrastructure requirements, housing shortages, and skilled labor shortages emerging as the most significant hurdles, Gordon Barr Ltd has once again found it necessary to think outside the box. As Brown explains, the company has recently branched into two divisions: construction and land development. The reason is simple, change management comes with an inherent level of risk. "Anticipating the future and adapting has always been our strategy for growth. Despite economic downturns and industry challenges, diversifying our services has strengthened our resilience over the years. The owners often say, 'The definition of a business owner is a risk-taker.' They took calculated risks, investing their own equity to build what we have today. Without embracing risk, growth is impossible."
With such an illustrious history behind it, it goes without saying that Gordon Barr Ltd has a large portfolio of successful construction projects. One of its major accomplishments, for example, involved a massive gas plant project which was valued around $3 billion CAD. As the primary heavy civil contractor on the project, Gordon Barr Ltd had numerous responsibilities, handling everything from site preparation, which included land clearing and foundational work, to intricate pipe work. This project was a local initiative that required the company's expertise from the beginning right through to completion.
More recently, Gordon Barr Ltd has been deeply involved in significant infrastructure upgrades across the region. A key highlight among these was the successful installation of a substantial crossover on the St. Lawrence River in the City of Kingston. This project required an enormous amount of planning, coordination, and technical expertise, ranging from site preparation to foundation and pipe work. It was a considerable challenge, but it provided a crucial link for the community, and served as a shining example of Gordon Barr Ltd.'s capabilities.
As it envisions the future, the cornerstone of the company's growth remains its capacity to diversify and innovate. In line with this forward-thinking and adaptable approach, Gordon Barr Ltd has embraced environmentally-friendly practices. Brown believes that in setting up its own recycling site, the company benefits on several fronts. Not only is it promoting important, sustainable practices, but it has also gained yet another competitive edge by being self-sufficient in sourcing materials. "We have equipment others don't, and we aren't afraid to tread where competitors won't. We're proud of our investment in onsite recycling. Not only is it environmentally friendly, but it gives us an enormous competitive advantage. Having our own supply of materials, enables us to be more self-sufficient and ready to take on the future." With a tried and tested formula of calculated risk and a willingness to adapt when needed, you wouldn't bet against Gordon Barr Ltd sticking around for another few decades yet.