Constructing a wastewater treatment plant is no mean feat. The scale alone is mind-boggling, the logistics endless, the materials and equipment involved immense. All of the sciences; physics, chemistry and biology come into play and unlike other major construction projects, if done incorrectly, we jeopardize our health and the well-being of entire eco-systems. The stakes are high. Reflecting this, the U.S. Water Treatment and Chlorination project that began in 1908 is hailed as one of the greatest American public health achievements of the 20th Century, and rightly so. Efficient wastewater treatment is an important business and one best left to the experts; people like Thieneman Construction Inc, enthusiastic problem solvers and specialists in this field. Vice president Jeff Chinn explains how he and his team relish a challenge.
"We love to tease things out around here. We really enjoy science projects. Unravelling a mystery and finding solutions is very important to us."
Three years ago, for the purpose of rebranding the business, the company reached out to its clients and employees which, in Chinn's words, turned out to be "a very wonderful experience." After one hundred or so conversations, their clients were able to pinpoint what they considered to be Thieneman's best areas of performance and those that could be improved upon. Their feedback deepened the company's confidence in its own principles of problem solving, strengthening their determination to find elegant ways through tricky obstacles.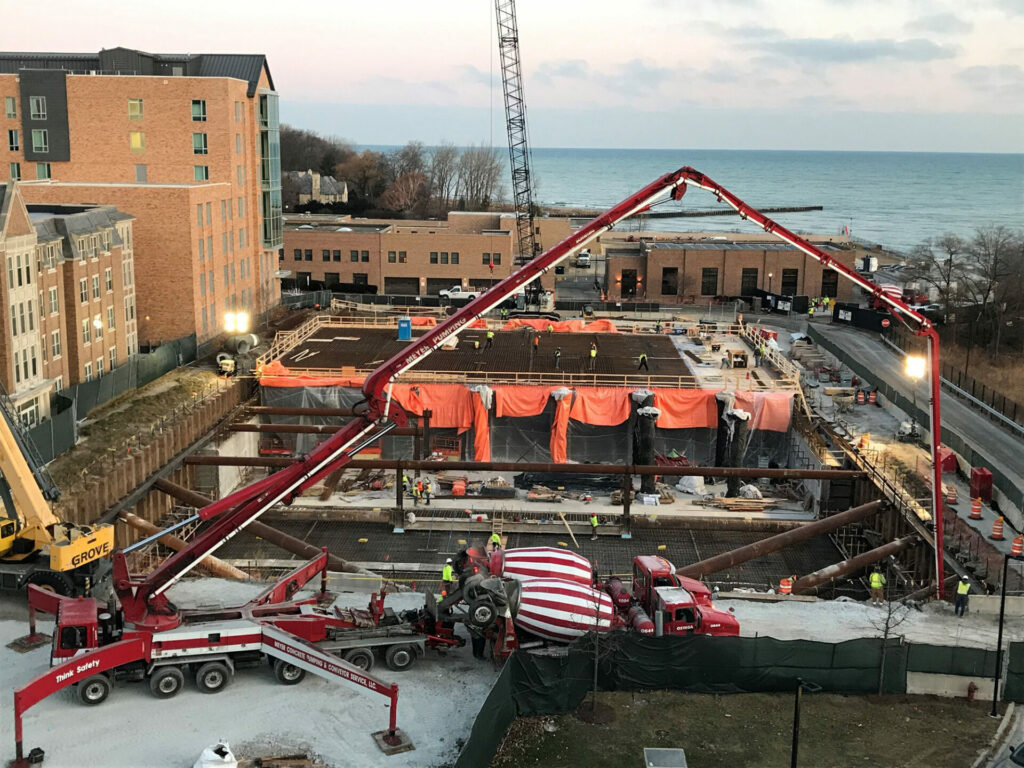 "Our clients told us that when we understand their challenge, we're very good at driving innovative solutions and that really helped us understand how clients see us because a lot of times in construction, low price is the determining factor. You have to have a fair market value for what you provide but it was nice to hear that clients recognized our endeavor to really solve their problems."
The results of the market research captured the Thieneman brand: they love puzzles. They love to understand their client's needs and they love coming up with solutions.
A case in point: In Lebanon, Indiana, with a growing population to consider, the Town accepted proposals for improvements to their wastewater treatment plant. The aim was to improve operation-costs and to future-proof the plant for treatment requirements down the line. However, construction-cost inflation put the project just beyond the Town's allocated budget. Thieneman, who had submitted the lowest original price, understood the dilemma and worked jointly with Wessler Engineering in conjunction with the Plant's operations staff to reconfigure their original proposal in order to meet the Town's budget. The work resulted in over $710k dollars of savings to Lebanon Utilities. Win, win all round.
"There are a number of projects lately that have experienced a ten to fifteen percent reduction in initial construction costs. We achieved that by just sitting down with clients and really understanding what features they actually needed and scoping and developing a concept around those particular features. Understanding is key."
"Innovative solutions, brighter futures. This is our company tagline and our guiding principle."
Our video connection glitches and stalls but unphased, Chinn turns his camera off and continues explaining the company culture. Despite this, the joy in his voice remains. He is relentlessly endearing. Democratic and egalitarian, he explains how things never go from the top down within the company but through the company instead. The people are its greatest asset.
"Innovative solutions, brighter futures," he says. "This is our company tagline and our guiding principle. This is how you grow your career; this is where you can be in your career. This idea of a brighter future really is appealing. When you speak in a positive tone and tackle things with a can-do attitude, it makes everything an enjoyable endeavor. It motivates our employees. And our clients too." Chinn's enthusiasm is infectious.
Established in 1999, Thieneman Construction Inc has steadily grown to become one of the top ten largest construction firms in the state. With 250 full-time employees and more than 220 jobs under its belt, generating over $400 million in revenue, Thieneman is no bit player. Over seventy percent of the services they offer are self-preformed, from earthwork, concrete piping to equipment placing. Every job is an opportunity to advance. Having honed their skills through experience the staff has accumulated the expertise and skills to tackle the most challenging and complex developments including the wastewater project for the Hard Rock Casino in Gary, IN, the wastewater treatment plant improvements in Yorktown, and one of Chinn's personal favorites, the clear-well drinking facility at North-western University for the City of Evanston, IL.
"This site was very challenging. It was in the middle of an active university campus and parents expect that to be a safe environment for their kids."
The work was also in the midst of the ongoing Athletic Center. Not an easy task with hundreds of people coming and going every day.
"We really couldn't disrupt any of that. At the end of the project, the client was very happy with our behavior, how clean we were and how organized the job was. And it functions well. The project was designed by a major engineering company CDM Smith, and we've got a good working relationship, so I'd mark that as a very good endeavor on all fronts."
Empathy towards the environment is another of Thieneman's striking merits. On their website, you'll find a section entitled: Leave Job Sites Better Than We Found Them. The team routinely replace torn-up grass and felled trees, staying behind days after the job is finished to nullify any negative impacts their project might have on the environment. This solid commitment was recognized by The Institute for Sustainable Infrastructure early in 2022 when they awarded Thieneman the Envision Verified Award. Green issues, in fact, form a large part of the company's growth plan for the future.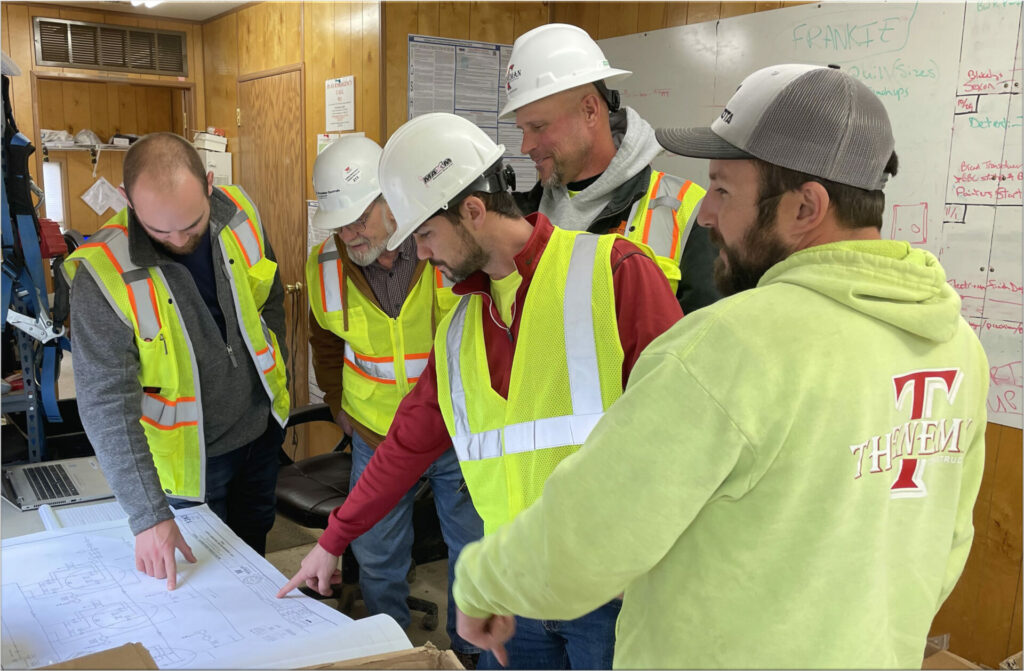 The renewable energy market is a very good fit for firms like Thieneman. Natural gas is a by-product of the wastewater treatment process and Chinn is genuinely excited by the prospect of doing something positive for the environment. He explains the science behind it.
"There is a fundamental process called anaerobic digestion where bacteria consume waste products, and they emit carbon dioxide and methane. Methane is natural gas. So, we can take that gas and separate it and clean it up and it becomes renewable natural gas which is so valuable to our environment. The process harnesses its sequester, those products that would be greenhouse gases, and it captures them and allows us to use them as an energy source."
Chinn ends by letting me in on one of the key indicators of Thieneman's success; the fact that so many people request a keepsake with the Thieneman logo on it, be that a hat, a shirt, a license plate.
"We show our team spirit by what we wear – just look at the World Cup. You wear the jersey of the team you respect most, right? It's been humbling to see just how many people want to be associated with our team. To me, that's a great statement of where our culture stamps."
Absolutely. I'll expect my hat in the post, Jeff.