Let's begin with the basics. The Builders, a chapter of the AGC of America, represents more than 600 firms and their respective employees who number almost 25,000 in total in the Missouri and Kansas region. Its members generally work on four out of every five construction projects in the region, accounting for more than 5 billion dollars of the construction-spend each year. Impressive figures for anyone with skin in the game. Having established themselves as the leading industry-workforce-development agency within the area, The Builders is known for its strong track-record in attracting and developing new recruits to the industry. When you step back and look at the supports it offers, coupled with the depth of industry knowledge, and experience it possesses, it is of no surprise that it represents such a large portion of the industry.
It has a 90,000 square foot training center where it continues to raise the bar in education for both field and craft work, as well as management and professional development skills. It offers eight employer-paid apprenticeship training programs and provides opportunities for construction management professionals and students at regional universities to attend seminars and academies. As well as delivering extensive safety training, it provides professional advocacy and marketing services, and it helps navigate tricky legislative and regulatory issues leading to smooth communication channels between its members and construction industry officials.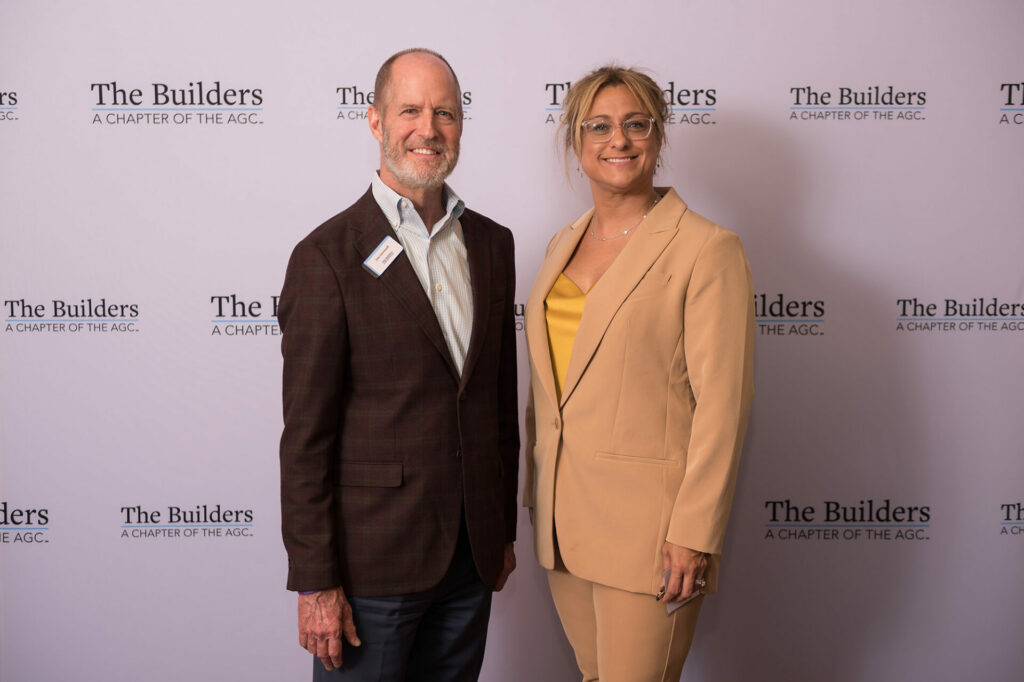 The Builders President, Don Greenwell, is the steady hand that steers the ship right now, but retirement beckons. However, unsurprisingly for someone that has seen it all in the industry, he is not fazed by the prospect, satisfied that the past 21 years on the job have been both rewarding and fulfilling. He's looking forward to embracing a slower pace, spending time with brand-new grandchildren plus a spot of non-profit and volunteer work for good measure. The quest to replace him is already underway but it won't be easy; Greenwell is a quiet and measured man of many talents who brings a lot of experience to the table.
Originally from the Kansas City area, Greenwell attended the University of Missouri, Columbia, earning a business degree in finance. From there he went to law school at the University of Missouri, Kansas City, and graduated with a law degree but that was never his real goal.
"I actually wanted to go into business management. I viewed law as an alternative to doing an MBA (Masters of Business Administration), so I really did not intend to practice law. But after I went through law school and the rigors of it, I decided, okay, I didn't do all that for nothing, so I did about eight years of practice, and it was a broad range of practice. I did criminal law, general civil practice and finally, in-house corporate work."
The corporate world is where Greenwell found his tribe. He was comfortable among the business people, the consultants, and the movers and shakers, but more importantly, he enjoyed the expansive nature of business as opposed to the finite rules of law. "I like to work more in probabilities than possibilities and that's the difference between business practice and legal practice. In law, if there is any possibility of it, you have to raise it as a risk. That is your risk management responsibility, whereas in business, we're looking at probabilities and at what the expected outcomes might be, and they may not be 100 per cent sure-fire. And the risk might be so small that you decide to undertake it. So that is the space that I like to be in more; in expected value of growing a business."
Eventually, Greenwell began focusing on strategy development, resulting in one or two startup companies. He launched an online natural gas and electricity sales organization, for example, all the while gaining experience in key-leadership roles within competitive commercial industries. Would you consider yourself a risk-taker, I ask? "I think I have been with my career for sure, yes."
It does seem that way on paper. Law, marketing, entrepreneurship. Did he intend on his career being so varied? Greenwell laughs. "Yeah, my dad was constantly like, now what are you doing? I had a whole lot of different experiences that I think made me uniquely qualified for certain roles. So that was my strategy, it was just to get numerous kinds of legal and then business experience."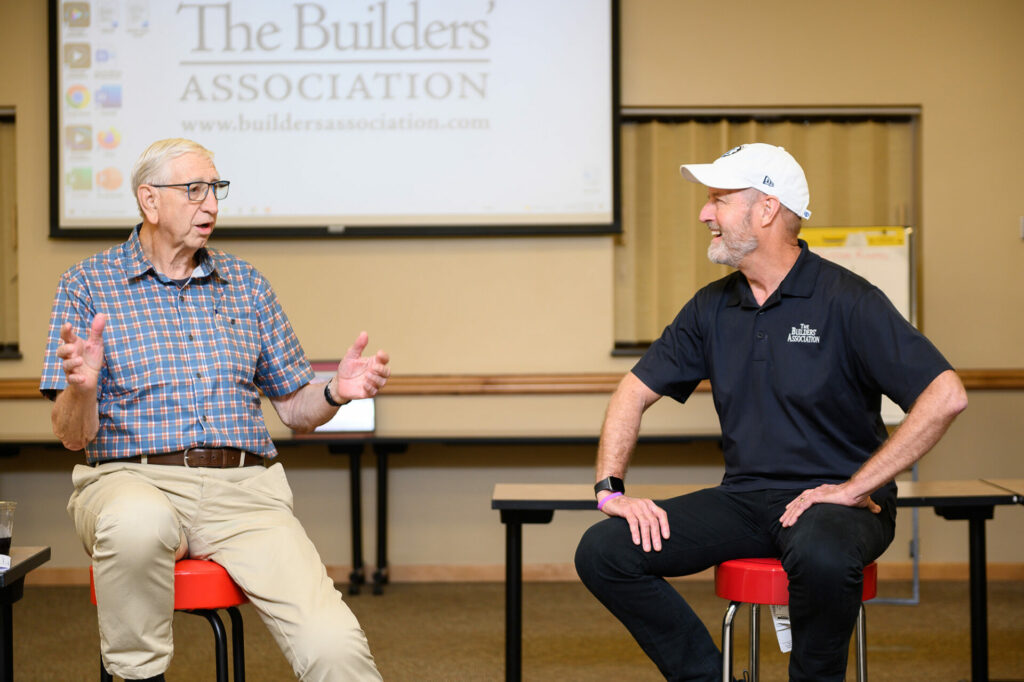 Greenwell's journey to The Builders was a fortuitous consequence of Enron's collapse in the early 2000s. "We were experiencing an economic depression in the energy sector. It wasn't even a recession but a depression. I had been with a commodity merchant business, but I found myself out of work. A good friend at The Builders suggested I talk with a man by the name of Skip Hutton about what kind of business or law positions might be available and we just really hit it off. I ended up becoming his mentee and going into Labor Relations and Employment Relations for The Builders about 21 years ago."
It's surely a testament to the professionalism and camaraderie of The Builders that Greenwell chose to lower his anchor here. He talks about getting to know the structure of the industry which he says was an enjoyable challenge and admits that now, he absolutely loves the industry.
"It's very straightforward. It's not passive aggressive. You know where people are coming from. People are very honest about how they feel and think about things. So, it's been a great, great role for me."
The Builders plans to reshape Greenwells' position for the next incumbent, focusing more on marketing and membership than labor relations. Its recent appointment of IBC principal Brandy McCombs as Chair for 2023 signals a desire for change and diversity. McCombs will be the first woman in its 136-year history to take a leadership role with the Board of Directors at the commercial construction trade association. "Brandy is the right person to lead us in this new phase."
It is interesting that the new President's roll will include a greater emphasis on marketing. The Builders has, more or less, an in-house, boutique ad agency that provides industry-specific marketing services to its members and other trade professionals. A core team of four and outside freelancers will help with things like design, photography, or event management. There are up charges for some additional services such as producing a video about a completed project but nonetheless, rates are highly competitive compared to ad agency pricing. Another good reason to become a member.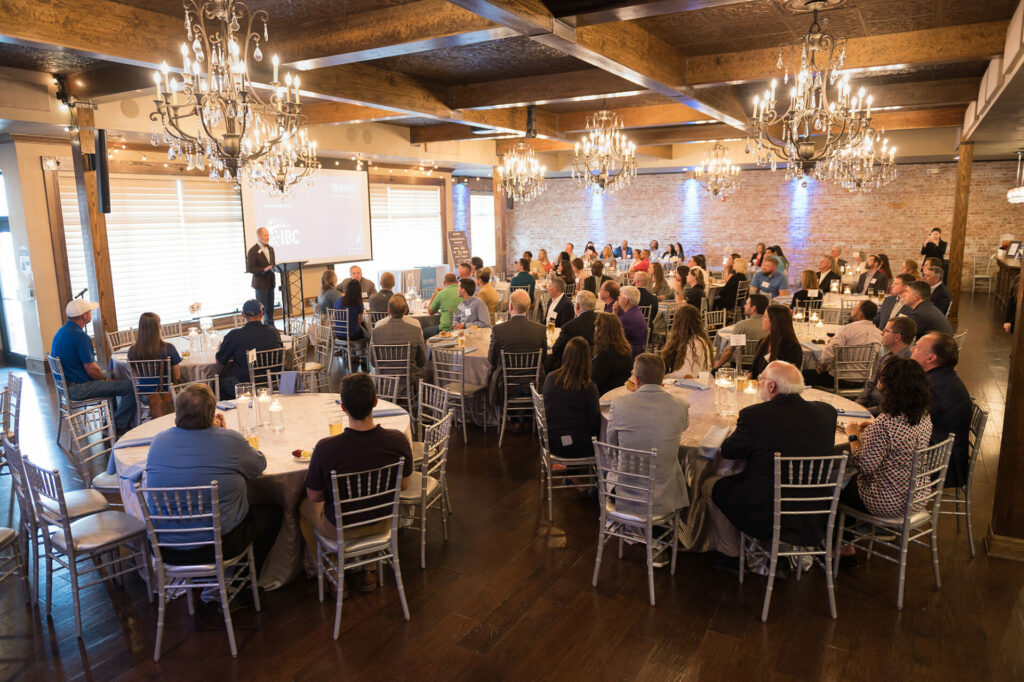 Business is steady, according to Greenwell but he sees a lot of opportunity in infrastructure developments. In fact, Missouri and Kansas are enjoying a moment in the sun right now in terms of mega-construction projects. A major development that has just rolled off the assembly line is the 1.5-billion-dollar terminal for the Kansas City International Airport. Three structures, built in the early 1970s, were replaced by a brand new, state of the art, single terminal building with 39 gates and the ability to expand to 50 in the future as well as 6,300-space parking garage along with landside and airside improvements. This is the largest single infrastructure project in the City's history at just over one million square feet and it opened a couple of months ago. In addition, Meta is building a data center which will translate to a strong 800-million-dollar investment in the Kansas City area. Panasonic is building a 4-billion-dollar electric vehicle battery plant also. Meanwhile, funding through Missouri State has been approved for a state-wide expansion of interstate I-70 which is a $2.8 billion project.
Of course, projects like these require a trained, skilled pool of workers, not just now but for a long time into the future. That is where The Builders Mentoring Program comes in. A multi-week-long construction mentoring program aimed at students leads off with safety training. "We talk about construction, career opportunities and then we work with all the different apprenticeships and get the students in front of individual apprenticeship programs for at least a couple of hours each. There are demonstrations of how to do the work, and then there are opportunities to actually use the tools of the trade, like bricklaying, for example. We might see something that resonates with a student and a particular craft. We watch for potential and good fits."
"There are demonstrations of how to do the work, and then there are opportunities to actually use the tools of the trade."
After a long and diverse career, I ask what Greenwell thinks his legacy will be. He takes a moment.
"I hope," he says, "my legacy will be humility and servant leadership," but my laptop glitches and I don't catch it. Assertive leadership? I say back. "No, no," he smiles calmly, patiently. "Servant leadership," and I find myself nodding in agreement.