Hugely respected concrete subcontractors in the Austin and Central Texas market, BCS Concrete Structures have come a long way in seventeen years. The company has gone "from zero to doing $40m worth of work a year," says Executive Vice President, Ben Horton. It has done so whilst never losing sight of its core values which have played an integral part in its development. BCS Concrete Structures specializes in turnkey concrete structures and Form, Place and Finish. Work ranges from relatively smaller projects for their commercial customers through to high-rise buildings where they have been playing a major part in shaping the modern face of Austin.
Ex-marine Ben Horton is now a part-owner of the company alongside his father, Sonny Horton who is current CEO and Sonny's business partner, COO Joel Garcia. Sonny and Joel founded BCS in the early 2000s after working for Constructors and Associates. Ben proudly exemplifies the values that run right through this company. "The Marine Corps' core values are honor, courage and commitment and I like to bring those to wherever I am in life," he says. "Here, if we make a commitment to something, then we are going to do it." Ben also adds "empathy" to that list of values when it comes to BCS. There is a deep understanding here – and an appreciation – of the other trades on the job site and their challenges too. It's a holistic view that makes these guys incredible team players who see the whole picture and know how the part they play impacts others. This is, naturally, enhanced by the fact the Sonny and Joel worked for a general contractor before setting up the company so there is that wide overview and awareness that comes with the territory.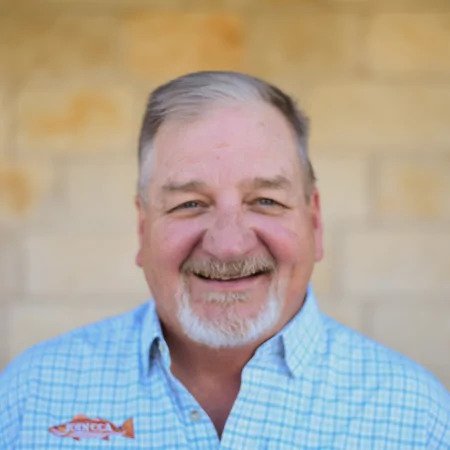 It comes as no surprise that BCS is synonymous with an absolute commitment to safety. "It is so important to us," says Ben, "because we care about the people who work here and providing them with a safe work environment is paramount. For a subcontractor, having a strong safety program, I think, gives the general contractor a reassurance. So, it is obviously a selling point – but also, it's the right thing to do for the people who work here – and that is number one.
"We are not afraid to spend to keep our people safe," stresses Ben. "We have had zero recordable incidents in the last twelve months." Clearly that is a testament to the huge investment in safety here. "BCS Concrete Structures is always on the lookout for opportunities to improve our safety approach," adds Ben.
Meanwhile, the safety team is led by industry veterans including Todd Smith, VP of Human Resources and Safety, who was a professor at the University of Texas. He has written books on safety and speaks at conferences right across the country. Bottom line: Safety is top of everyone's mind – all the time, says Ben, whether it's at ground level or working several hundred feet in the air such as on the Waterloo Tower at the University of Texas, Austin.
"Bottom line: Safety is top of everyone's mind – all the time."
Together with partner and developer, Lincoln Ventures, BCS were tasked with creating this 31-story, multi-use building, one of the tallest in the area. The project saw BCS partner with Doka. This partnership included using the Doka Super Climber self-climbing core system and the Doka SuperDek framing system. "If you can relieve some of the stress off the crane by having formwork that climbs itself – and less formwork – then you can be more productive in a given workday," notes Ben. For the residential area, BCS used the SuperDek system. The props that hold the deck up are on an 8 x 8 grid instead of 6 x 6 and that opens the floor below for access, so other trades can start that bit sooner.
Again, there is that huge awareness of others who are onsite. "We are the concrete guys, but we are concerned with the other trades being able to start sooner," says Ben. "We shaved some weeks off the schedule there. It saved the general contractor money."
This again underlines how BCS – with a workforce that measures between two and three hundred, depending on workloads – prides itself on its client-centered focus. "We believe building projects begins with building lasting relationships with our customers," says Ben. "We listen with big ears when our customers talk about what they need, what their concerns are for a project and how they want to do business."
The awareness and appreciation of others extends further again. BCS is also committed to giving back to the community and involved in multiple initiatives. One of the most recent in this regard was in the area where its offices have recently moved to, Mustang Ridge. Ben explains how there is a local police officer in the community who is bravely fighting a battle against cancer.
"We hosted a huge fundraising event for him and set up a GoFundMe account and we also had all our vendors and some of our partners come out. The Texas Department of Public Safety helicopter was here, as were SWAT teams from Austin and Travis County. All our tool vendors came and set up booths and people donated items and we held raffles and raised a bunch of money."
Other causes that are near and dear to the hearts of all at BCS range from a local children's hospital to the Conservation Association which takes care of coastal waterways in Texas and around the United States. "We all live by the rule of 'leave the garden in better shape than you received it,' says Ben. "We need to do that with our environment, the people around us and our communities. If we can make something better and leave it in better shape than we found it, then we do so."
As for future plans and growth at BCS the company wants "to grow in terms of the volume of work but at the same time to make sure we do so in a sustainable way," says Ben. "We want to scale whilst also keeping the culture we have and keeping that small company ethos and those values.
"If things keep going in Austin like they are, we'd like to see a smooth, even, $60m dollars a year of work in five years, maybe $80 if we can get there – a well-rounded, balanced workload of small, midsize and larger projects. It's about being able to scale efficiently and not just 'balloon' or ever lose any of the important aspects like care for the community and for one another and empathy for people we work for and who work with us."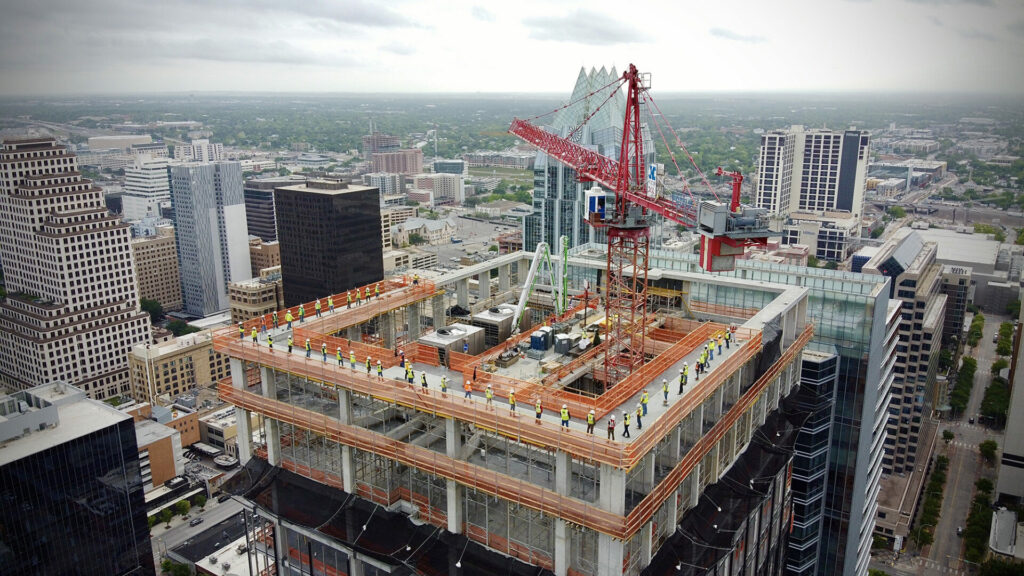 So, what is next for the company? The evidence points to more of the same. Steady customer-led growth based on a high-quality product. Sounds simple? For BCS, it sure is. "We want to continue to expand into other markets if we can. Right now, Austin and Central Texas is our main area, but we will go further – like Huston or San Antonio if a client asks us to. Right now, for example, we are building a big data center and a crypto mining facility in Temple, Texas and that customer has asked us to look at a project in Corpus Christi, Texas. Where our customers take us, we are happy to go!"
As the name and reputation at BCS continues to spread, this seems more likely to happen. Again, it comes back to doing what you say you are going to do, says Ben. "Austin, we like to say is the biggest small town in America," he states. "Everyone knows everyone, and reputation is important. In the end it's all you have."