Advances across internet services has been the single biggest global development in the past century, perhaps ever. The changes that this technology has brought to how we live our lives is unquantifiable. Shopping, travel, education, business, right down to the smart devices we carry with us everywhere and that monitor our home heating and energy. It is no exaggeration whatsoever to suggest that there is no facet of our lives that remains untouched by the internet. The merits, or otherwise, of this situation is something that divides many. Generally speaking, we have never been safer, we have never had better health outcomes, and we have never taken shelter in such high-quality living environments. However, the negative effects of a perma-online world are all too easily identified. Potential risks such as fraud, abuse and hacking offer a window into the darker aspects of the internet. It seems that as the benefits grow, so too do the challenges.
While the ICT industry is one of the most innovative and forward-thinking sectors around the globe, clearly, it is not without its problems. In addition to the aforementioned challenges, the internet —and its subsidiary industries such as cloud-based products and services— are now facing one of their greatest tests: energy. The internet and the storage required to maintain it require incredible amounts of energy and the carbon effects of this usage is enormous. Though the industry is utilizing its technology to identify, test and support the decarbonization of industry and business, its own energy consumption and emissions are areas that require further scrutiny. If we consider that approximately 66% of the global population –5.3 billion people—are using the internet on a daily basis, it is no surprise to learn that corrective action by the ICT industry could result in a decrease of around 15% of all global emissions.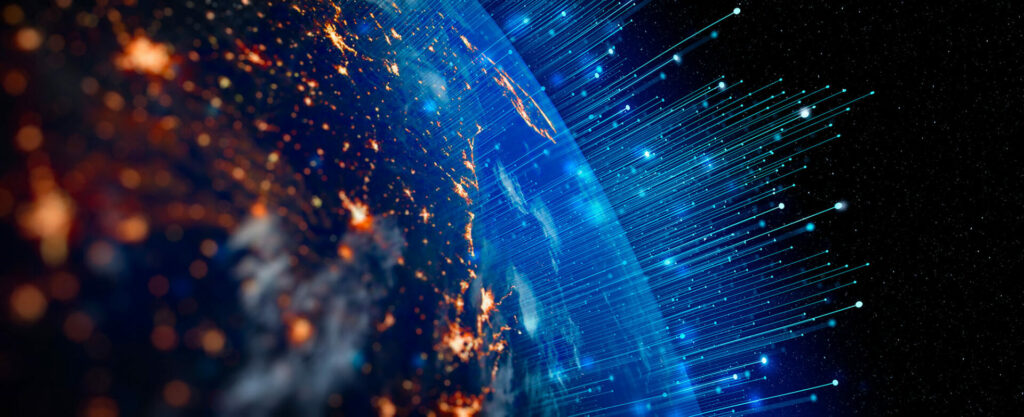 We can look at this in a number of ways. The energy required to manage and run the internet is increasing every minute. As more people and industries become internet or cloud based, the need for better, faster, stronger networks grow in tandem. So, does this mean that as the world migrates to 5G networks we are, in essence, creating even more challenges for ourselves? Logic would assume so but the answer is not always clear.
When we look at the speed of operation and the knock-on effect this has on efficiency and usage, 3G networks can be as much as 70% less efficient than 4G networks alone. This means that, while there may be an increase in traffic as we scale up to larger and faster networks, there are also significantly increased benefits. When we examine the 5G network, we see even greater increases. The network can offer 10,000 times the data traffic while its specifications call for a 90% drop in energy use per unit of data transmitted. By using millimeter-wave ranges, it allows for directed beams of communication which save large amounts of energy. However, there is a catch. According to the European Parliamentary Research Service, the benefits of a more efficient network are more than offset by the higher data transfer and traffic. "As 5G networks require much less energy to transmit the same data as 4G, they are more efficient in the ratio of power consumption to traffic. However, 5G's higher speed and bandwidth might also increase the number of devices using the network extensively – this could become a problem."
It is within this context that things currently stand. 5G will certainly bring huge benefits, yet these will come with a new range of issues. It is surprising, therefore, to hear many people at the heart of the rollout claiming that they will contribute to achieving net-zero by 2050. Given what we know about energy consumption with 5G, it seems a fanciful claim, at best. So, how could this be achieved? Those within the industry point to the reduction in emissions that will come through the use of 5G, rather than the network itself. Through the use of smart grids, sustainable transport, precision agriculture and smart factories, the use of 5G will have a huge impact on the overall levels of energy consumption globally. However, in some quarters, things are going even further than that already. Red Sea Global is a developer, wholly owned by the Public Investment Fund (PIF) of Saudi Arabia. The projects in its portfolio combine sustainability with luxury and, according to the company, it is using the latest technology to produce the most efficient results. "We are spearheading a new model of development, putting people and planet first and leveraging the most innovative concepts and technologies to deliver projects that actively enhance the well-being of customers, communities and environments."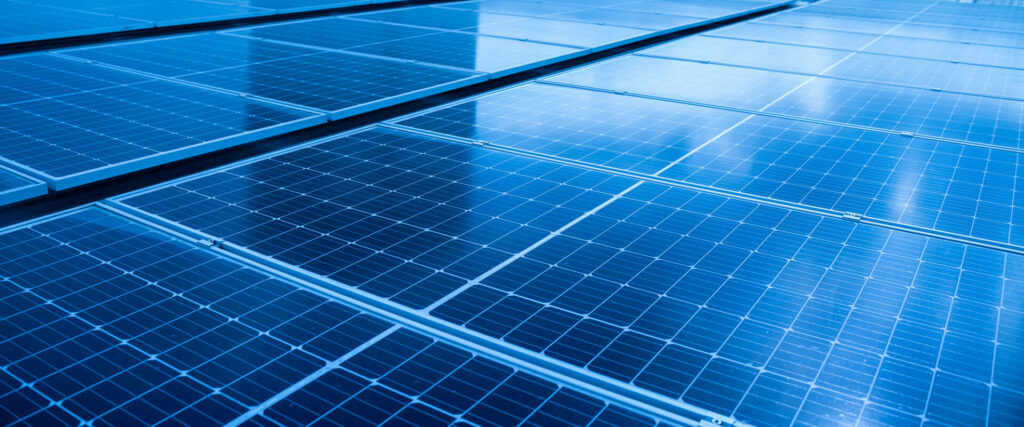 The most recent of these projects is the world's first net-zero 5G network. In collaboration with Zain KSA, the network promises high 5G connectivity speed powered by 100% renewable energy from over 760,000 solar panels to power the entire 10,810-square-mile (28,000-kilometer) destination. John Pagano, CEO at Red Sea Global believes that it is a game changing development. "We aspire to be global pioneers of regenerative tourism development, adopting 100% renewable energy at our flagship destination, The Red Sea, and working towards the achievement of a 30% net conservation benefit by 2040."
The 5G towers were designed and built using 3D printing technology. This allowed the company to achieve its aim of being solely run using renewable energy and mitigating visual distortion. This comes in the form of design. The towers were built to blend in with the natural surroundings and, according to a company spokesperson, the result is highly impressive. "The towers have been built to blend harmoniously with The Red Sea's unique and vibrant landscape. Inspired by the surrounding rock formations, the exterior aesthetic of the towers seamlessly interweaves into the resort's natural habitat, ensuring minimal visual impact and safeguarding the project's environmental integrity."
Notwithstanding the concerns many people have with the viability of 5G from an energy perspective, the outlook is far from clear. Yes, challenges remain in terms of data transmission and energy consumption, but the ability to revolutionize and greatly reduce global emissions on a wider scale must surely be seen as a positive factor. When it comes to solutions, there is nothing that will tick every box. The world is too interconnected and our lives demand too much energy. Mitigation and reduction are key and, according to the World Economic Forum, the positive environmental potential from the ICT sector is something that everyone should be invested in. "Digital technologies, if scaled across industries, could deliver up to 20% of the 2050 reduction needed to hit the International Energy Agency net-zero trajectories in the energy, materials, and mobility industries. These industries can already reduce emissions by 4-10% by quickly adopting digital technologies."