The electric vehicle (EV) market is, despite the fanfare and encouragement, still very much in its infancy. While early adopters of the vehicles are eager and vocal in their support, car manufacturers continue to struggle to grow their market share. World leaders, with one close eye on emissions targets, adapt historical legislation, deliver tax incentives and broker new regulations in efforts to encourage a far greater use of these as the primary option for those trading in their cars. Indeed, with a mere 350,000 EVs on North American roads, it seems that those in power have greatly over-estimated the speed with which the public is making the switch. Barring a full-scale demand that the industry prioritizes EVs ahead of petrol and diesel consuming vehicles, the groups behind this growing need to lower transport related emissions have a considerable body of work to be done.
Despite the sustained effort to encourage the sale and use of EVs in the region, take up has not been an unequivocal success. At 350,000 vehicles, its market share is currently far below where it needs to be to make a genuine contribution with carbon emissions. The reasons for this are, as tends to be the case in any emotive issue, resolutely unclear. Decisions such as these speak directly to the heart of those living and driving in North America. It is a huge piece of land and one that is not necessarily easy to navigate. Doubts have always plagued the EV market, such as the vehicle's reliability, particularly over long distances. While evidence, and technological advancements, are showing a growing body of positive evidence, the jury remains out. The issue goes beyond this, however. For right or wrong, transportation is something that is embedded in the psyche of North Americans. It speaks to a lifestyle, a tradition; it carries with it a sense of pride. These, it is fair to say, are not things that are easily relinquished.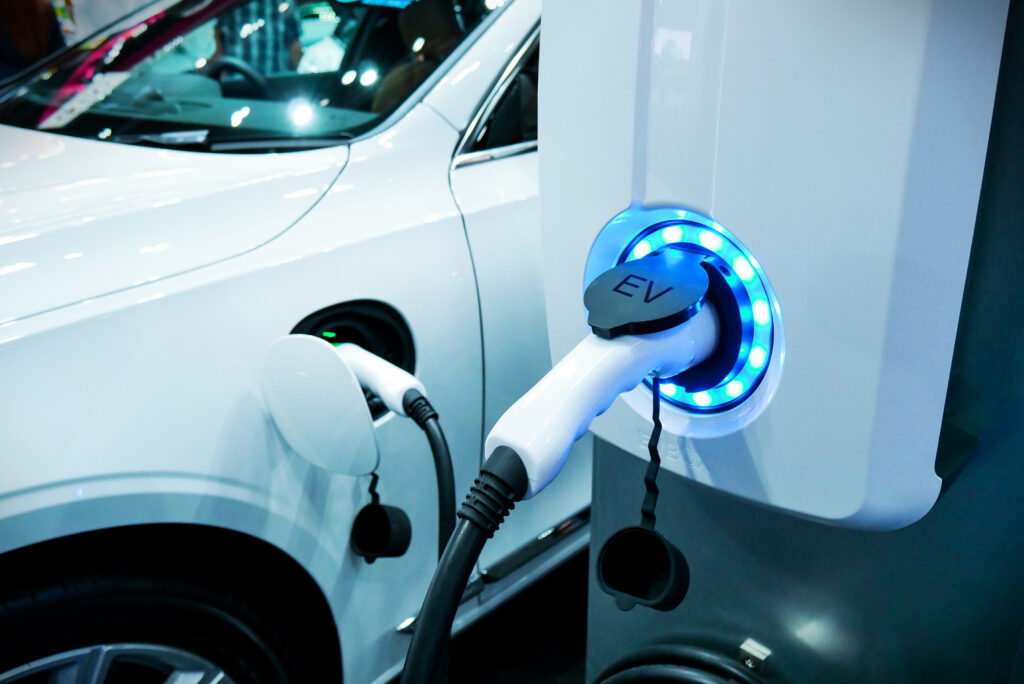 However, notwithstanding this, positive gains can be made. The car manufacturing market is a large one and, given the sheer numbers involved, even a small percentage increase can lead to an enormous number of cars potentially being sold. According to LMC Automotive, the "leading independent and exclusively automotive focused global forecasting and market intelligence service," the projected number of EVs sold annually in the U.S. will jump to one million by 2025. While this is clearly encouraging news for sustainability and environmental groups, it does, conversely, bring a problem of its own. This problem, and one which is proving to be a difficult one to currently navigate, is the short shelf life of the vehicles battery and what options, if any are there to repurpose the technology.
According to McKinsey Sustainability, "The rapid rise of EVs could supply a storage application market with a global value exceeding $30 billion by 2030, since the second-life batteries coming out of EVs will be suitable to meet several storage applications." However, given the size of the batteries and the labor-intensive methods required to do this, there are barriers. In order to alleviate these particular problems, Andreas Bittner of Fraunhofer Institute for Silicate Research has put together a collaborative group in Germany which pairs a number of vested interests such as recyclers, battery manufacturers, scientists and carmakers to develop a viable alternative to the EV battery materials as the end of their life. According to Bittner, "It is imperative that these [critical raw materials] are recovered and recycled." Encouraging, by harnessing the most cutting-edge technology, around 90% of the battery materials are now potentially recyclable.
One potential solution comes by adopting an interconnected approach to things. While the science driven innovation that allows EV batteries to be reused, and possibly recycled, is certainly a ground-breaking development, these methods and processes need to be brought to the wider open market if the desired level of growth is to be achieved. In this instance, innovation needs to meet big business. Encouragingly, it seems as though this is already taking place. Tesla, one of the world's leading proponents of electric vehicles, is ahead of the curve in this regard. Materials in the company's lithium-ion battery are both recoverable and recyclable. According to the company, extending the life of their batteries is the optimum choice and this will always be the first option when faced with a failing battery. However, when the time comes, they make the bold claim that "none of (their) lithium-ion batteries are landfilled and 100% of (their) EV batteries are recycled."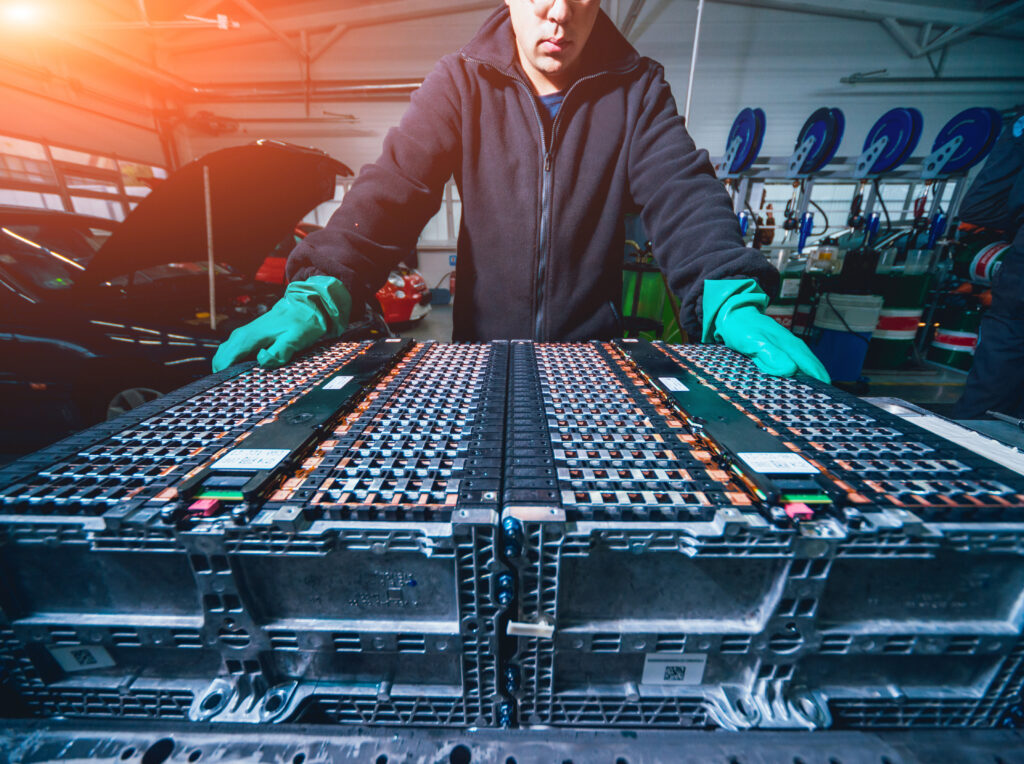 Over at Ford motors, a similar venture is currently taking place. Jim Farley, Ford president and CEO states that a newly announced partnership which aims to build out battery recycling and a domestic battery supply chain will help the overall goal to increase EV usage in the region. "Our partnership with Redwood Materials will be critical to our plan to build electric vehicles at scale in America, at the lowest possible cost and with a zero-waste approach." This project will see the car giant reuse the raw materials from battery packs, thus ensuring a national based supply chain. Further to this exciting prospect, Lisa Drake, Ford's COO, explains the partnership further, adding that this ability to reuse the raw materials from EV battery packs, "will help us reduce the reliance on importing a lot of the materials that we use today when we build the batteries, and then it'll reduce the mining of raw materials, which is going to be incredibly important in the future as we start to scale. Creating this domestic supply chain is really a major step towards making electric vehicles more affordable and more accessible to everyone."
One aspect of this plan that may yet prove to be a barrier to its success is how it will play out in real time. Granted, the desire and appeal of having the option of recycling at the end of a battery's life cycle is a positive one, the question of how this battery is monitored and tracked is an interesting one. Given that vehicles may change owners any number of times, the likelihood of Ford, or any other car company for that matter, tracking the battery across its lifespan is, at best, tricky. One possibility is to incentivize the recycling process and provide simpler access to recycling plants. In Europe, there is a legal obligation on car manufacturers to recycle its batteries which has resulted in the process gathering pace and interest. Sam Jaffe, managing director of Cairn Energy Research Advisors feels that this model may well offer a solution to one of the many conundrums facing the EV market. "It's definitely possible for the automaker to shepherd that battery through its lifetime, and get it to the recycling center. The batteries get to the scrap yards, the automaker will pick them up and bring them in to centralize them and then send them to recycling."
So what will all of this mean to the future of the EV market? Surely, given the precarious nature of the environment, the move to electric needs to be quick and effectively managed. However, the simple truth is that this is not the only consideration. It needs to be a sound decision, both environmentally and financially. While it is evident that we are not completely there yet with either of these requirements, steps forward are being made. The EV market is a new one and exciting developments are taking place around every corner. If this market grows to the size that is expected, it will offer a genuine alternative to fossil fuel reliant transport. This might not be the mode of transport for everyone, but it might yet make for an interesting choice for the consumer.