In March and April of 2020, the US economy lost almost 22 million jobs across all sectors, leaving the unemployment rate at 14.7%. Almost overnight, 22 million American families became one, or no-income households. By August, this catastrophic figure had softened, relatively speaking, to 11 million below February's peak but these numbers, collected by the U.S. Bureau of Labor Statistics, illustrate how all-encompassing the effects of COVID-19 have been on the economy. The majority of these job losses, it should be pointed out, were across industries such as leisure, hospitality, retail and the arts. To put this in other terms, job losses largely affected workers with a greater risk of social disadvantage. The pandemic, as it did on so many other levels, exacerbated the difficulties faced by large sections of society and laid bare the challenges America faces in terms of social mobility and inequality.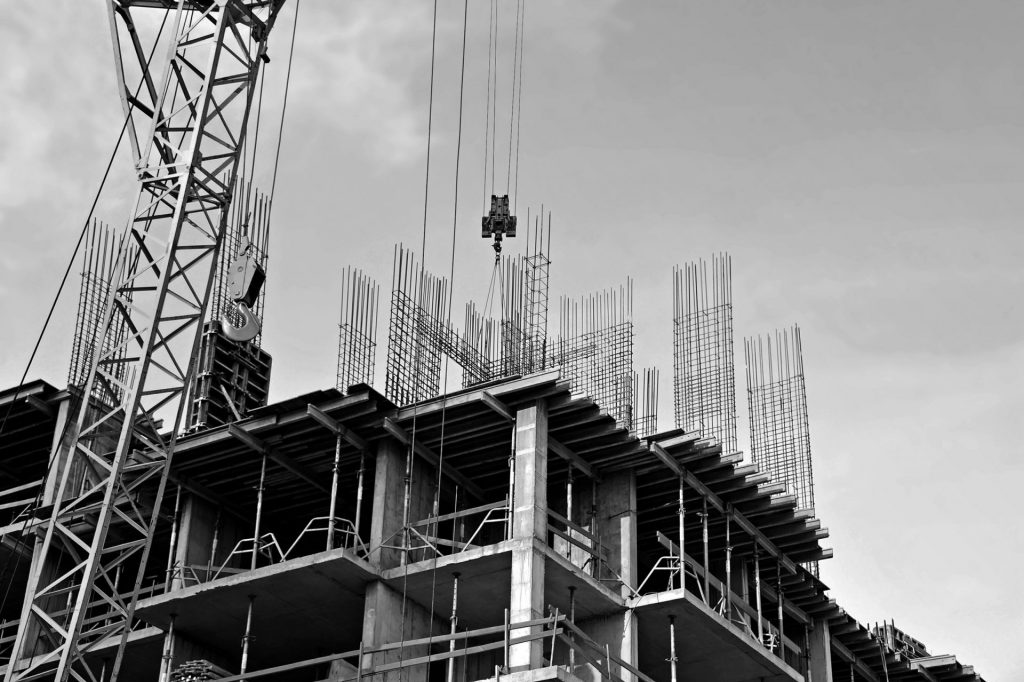 The real world effects of these job losses can be seen everywhere but, it is fair to suggest that the result has greatly impacted the ability for low income earners to maintain their rent. Recent figures suggest that 21% of renters are behind on payments with this rising sharply when the numbers are investigated further to specifically study low-income renters and minority groups. While world events of the past eighteen months are not the sole cause of this escalating renting crisis, it has undeniably leaned heavier on at-risk groups, ensuring that the gap between communities is widening at a critical pace. COVID aside, the United States has long been on a worrying path where the most disadvantaged members of society are struggling to put a roof over their heads. The National Low Income Housing Coalition (NLIHC) has recently published a report on the extent to which affordable housing is currently available, and the barriers to accessing this support amongst low income earners. The numbers make for shocking reading; 7.6 million households spend over half their income on rent and utilities while only 37 affordable and available homes exist for every one hundred extremely low-income renter households. This deficit in availability is further emphasized by the actual shortage of homes needed across states, ranging from 7,500 in Wyoming to over 960,000 in California.
The solution to this problem does not rest solely on the construction world. In fact, businesses in the industry have suffered job losses on an enormous scale also. While there is an opportunity to contribute by utilizing the diverse range of skills and innovation that is evident right through the industry, the answer is more nuanced and complex. This is an issue that may require a considered approach from multiple angles if there is to be any chance of success. The basic tenets are clear, however; more affordable houses need to be built and the current crop of housing needs to be retrofitted to ensure that running costs are kept to a manageable level.
"In April of this year, the U.S. Department of Housing and Urban Development (HUD) announced the allocation of almost $700 million to the national Housing Trust Fund."
Any attempt to rebalance the lack of affordable houses must be viewed through the lens of infrastructure and investment. With the Biden administration recently announcing its intention to invest large sums into the regeneration of many aspects of American life, it will be important to see some of this money being used to target low-income earners. However, funding alone is not a solution. In April of this year, the U.S. Department of Housing and Urban Development (HUD) announced the allocation of almost $700 million to the national Housing Trust Fund. This allocation is set to enhance the ability of individual states to produce more affordable homes. According to HUD, there are currently 480 additional projects under construction with this year's funding expected to produce more than 5,400 additional affordable units. The move has been welcomed by NLIHC with the CEO, Diane Yentel saying, "This year's allocation to the National Housing Trust Fund will provide critically needed resources to help build and preserve homes affordable to people most severely impacted by America's rental housing crisis. This funding is a vital step in the right direction, though far more is needed."
One underrecognized aspect of this issue, and a vital component of any positive future for low-income renters, is their ability to manage, maintain and live while also being able to pay rent. In order to do this, questions need to be asked about the type of buildings that are being provided for these households, particularly when dealing with existing units. It seems counterproductive that citizens on the lowest wages might be attempting to heat, cool and maintain houses that are unsustainably built or have degenerated to the extent that their energy usage is far in excess of best practice and modern standards. In order to ensure that this does not become a legacy issue of the future, attempts are currently being made to secure additional funding for the retrofitting of the nation's public housing stock of close to one million units. The Green New Deal for Public Housing Act, which was brought forward by Representative Alexandria Ocasio-Cortez of New York and Senator Bernie Sanders of Vermont, looks to allocate $172 billion in order to bring public housing to a much more sustainable level by adopting retrofitting measures that would increase energy efficiency and improve health, safety, and comfort for nearly two million people.
According to Ocasio-Cortez and Sanders, there is an onus on government to provide an appropriate standard of living for these people. Given the disproportionate effects of COVID on low-income communities, this seems like a reasonable assertion. "Residents of public housing routinely suffer worse health outcomes due to mold infestations, lead contamination, poor indoor air quality, and unsafe temperatures and this bill would clear the substantial public housing capital backlog – ensuring all public housing is brought up to safe and sanitary conditions. No matter the circumstances you were born into, this bill ensures that everyone has a shot at economic and social empowerment." Research that is underpinning the proposal was conducted by Director of the Socio-Spatial Climate Collaborative, Daniel Aldana Cohen. He believes that in order to address the housing crisis completely, 12 million units are required over the next ten years. This work would improve the quality of life for almost 2 million people in over 950,000 homes.
Despite the proposed legislation covering divisive ground from a political point of view, there are additional benefits for the construction industry that may provide the needed political appetite for this proposal to succeed. It is expected that the work would ensure the creation of up to 240,000 jobs per year nationally. In addition to that, the reduction of public water and energy bills would be in the region of $700 million per year. It is hoped that this work will fit in as part of the Biden Administration's infrastructure bill which is currently being negotiated. While it is by no means certain that this proposal will result in changes to the stock of public housing, there is a growing temptation to envisage a public housing system that allows residents to live in a sustainable and efficient building. By utilizing the high level of skills in the construction world and adopting LEED ratings to both new builds and retrofitting alike, the countries lowest paid workers can live with the same basic security and comfort as their neighbors. Similarly, by working towards a more equitable recovery from the pandemic, construction workers can contribute meaningfully by bringing substantial economic and public health benefits to communities across the country. With investment expected across most areas of construction to facilitate these infrastructure improvements, it seems as though there may be light at the end of a very long tunnel for workers throughout the industry by taking the opportunity to work collaboratively in an attempt to solve the concurrent issues of housing and sustainability.