In order to navigate and succeed in the construction industry, it is important to have a number of key skills, integrity, innovation, perseverance and passion all spring to mind. One skill that can often be overlooked however, is that of resilience. This may take many forms such as enduring the turbulence of a pandemic or rising above the omnipresent skilled labor shortage. Mahan Form, in Toronto, Canada has achieved both. In addition to this, the company has grown and thrived from the humble beginnings of Mark Malekzadeh, the highly skilled and experienced owner of the company. Malekzadeh's journey to success began in the Kerman Province of Iran, more specifically a "small historical town" called Mahan, where the company got its name and has now reached a point where Mahan is the go-to company in its field. Mahan Form specializes in concrete formwork and if the company's current rate of growth and expansion is anything to go by, this resilience has certainly paid off.
As Malekzadeh explains, the progression that led to setting up Mahan Form was on the cards from early on. Given his ability and experience, he always felt that once settled in Canada, the rest would follow. I've been in construction ever since I can remember, and I had my own company before I came to Canada, when I was in Iran. I had never worked for anybody, so basically for me it was hard to work for anybody else. I think of myself as a good leader and I was always able to manage many things at the same time, so for me the logical thing to do was to take the step and start building a company myself, which resulted in Mahan Form."
Those formative experiences have led to the company emerging as the highest-quality forming company in Toronto. Its specialty is working on both mid- and high-rise projects. As Malekzadeh puts it, his experience while owning and running a construction company in Iran has ensured that when Mahan Form was in its infancy, it had the skills, foresight, and experience to weather any early storms. "Everything I had done before; all that experience was what helped me start this company. These experiences allowed me to navigate the challenges of starting a new company, build a strong foundation, and set it on the path to success."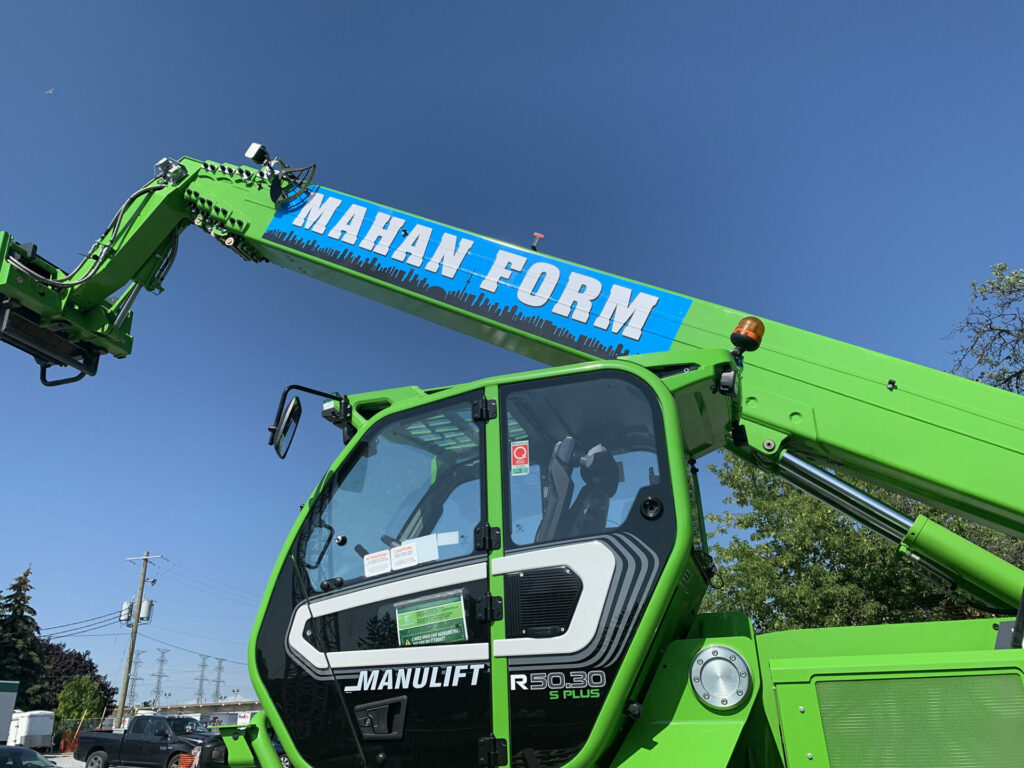 While this path has not been without its challenges, the resulting success has been all the sweeter for the company. For Malekzadeh, Mahan Form has been built on values and beliefs that he learned in his homeland. It is clear when speaking to him that Mahan Form is a company that has developed and grown with a deep passion and pride of its Iranian heritage. "Leaving the country was one of the hardest things I have ever done in my life, so it's inevitable for me to have that deep connection to my culture and heritage, which is something I feel a lot of immigrants can relate to." This pride is not just an idea or belief, however. Mahan Form taps into the immigrant community to source hardworking and skilled staff. Malekzadeh sees this as an opportunity to give back to the community he has learned so much from. In addition to that, he believes that giving people a chance they may not have access to is crucial. "There are a lot of people with good abilities out there, but because of the language barrier, there was a low chance for them to thrive in the field. By posting job advertisements in Farsi, I aimed to provide opportunities for these talented individuals, helping them develop their skills and gain valuable work experience."
"By posting job advertisements in Farsi, I aimed to provide opportunities for these talented individuals."
Interestingly, at a time when many construction firms are frustrated by staff shortages, Mahan's experience has been more positive. According to Malekzadeh's son Josh, this has been in no small part because of the opportunities gained through working with the Iranian community. "We're full-blooded Iranians which is a big advantage to us. We can find and hire people that other companies might not be able to. There's a big population of Iranians in Toronto that speak and read Farsi. So, we actually advertise in Farsi, and they come and meet a lot of our lead guys who are bilingual which isn't there for a lot of other companies. I think that attributes a lot to why we're able to get workers. Good workers are hard to find."
Josh joined his father at the company in 2019. At the time, Mahan Form was growing fast, and Josh's professionalism and knowledge was needed to bring the company to the next level. Malekzadeh believes that the addition of his son would be mutually beneficial. "Josh, as my son and an intelligent individual with a strong work ethic, had great potential to contribute to the company's growth, which was a big factor in my wanting to have him involved in the company. I believed his involvement would not only benefit his personal development but also bring fresh ideas and energy to the company, helping it achieve new heights. He has an excellent understanding of modern technology and the latest trends in construction, enabling him to contribute new ideas and strategies to keep the company efficient." Unsurprisingly, Josh too is full of praise for his father. Most notably when he shares how his work ethic and resilience has paved the way for the company's future success. "My dad had an opportunity to set up a company and then he calls me and says, I need you to come start with me. And this was in September 2018. I started January 2019. I packed up everything I was doing to move back to Toronto. We were working non-union, small jobs to start but my dad's reputation precedes him and when word got out that he had set up his own company, people started knocking on the door."
Since then, Mahan Form has amassed a number of successful projects. Among these is the spectacular Universal City Condos in Pickering, three stunning contemporary high-rise towers located in a master-planned community. The project was very much a high-profile one for Mahan Form. This growth in project size is in keeping with the trajectory of the company in general. Mahan Form has gone from a small family outfit to fully-fledged player employing 140 staff. While Mahan Form began life as a relatively small company managing one or two projects at a time, mainly low rise to three-story buildings, things changed rapidly during the pandemic. Josh explains that, when Covid hit, these challenges actually presented a chance for the company to test its own capabilities and compete for larger projects. "A lot of major companies that were scheduled to do the high rises used Covid as an opportunity to back out of their contracts because usually you lock in a price about two years in advance. Our overheads were lower, so we were able to match the original price that these businesses had quoted. The first big tower we worked on proved that we could work at this scale. We had a partial contract to complete the ground floor. Once we had achieved that we were awarded the contract for the other nineteen floors. There were about seven condos in this block. So, we were able to prove we could do it."
Mahan Form has certainly proved its skill and resilience in an industry that demands excellence. From his experience running a company in Iran to standing out as a leading figure in the local Iranian community, Mark Malekzadeh has created a wonderful legacy for his family. It is clear that both father and son take huge pride in their culture and heritage while, for Mark, the company would be nothing if it wasn't for two things, quality and opportunity. "Our company's main goal is to focus on delivering high-quality work rather than competing with others. Our guiding ethos is centered around providing opportunities for talented individuals who might have been overlooked in the industry, as mentioned previously, and ensuring that every project we undertake meets or exceeds client expectations." Mahan Form delivers on both of these fronts.