When precast concrete first gathered significant momentum in the 1950s there were few companies that could see it for the leading building material it would later become. One company that was quick off the mark was Central Precast Inc, a concrete manufacturing company that remains at the forefront of Canada's precast industry today. Central Precast Inc was established in 1956 as a manufacturer of precast concrete products for the general construction industry. The company's product line and manufacturing quickly grew to include landscape utility products, manholes, concrete poles, steps, barriers, and architectural panels. "Anything to do with concrete was made under that one roof," says current Vice-President, Claudio Mion. "With an excess of over one hundred product lines, focus on customer service was beginning to lack." To address this, and in recognition of the potential of precast concrete and the many different market segments it could serve, new industry-specific companies were formed under the umbrella of The Precast Group.
First to join Central Precast Inc was M CON Products, a one-stop-shop for sewer infrastructure needs. "M CON was formed to focus on the sewer and water main industry," says Claudio. "Concrete pipe, manholes, anything that was underground to do with water." Next to form was Utility Structures who offer specialized precast concrete services to the electrical industry. "When my uncle and former President Luigi Mion saw the immediate success of M CON he started the company's series of expansion and growth. Utility Structures was formed to focus on the electrical market including electrical manholes, hydro manholes, transformer bases, utility poles. Anything to do with concrete poles for street lighting, sports lighting, hydro-distribution, was going to be made at Utility Structures, and that's when I came into the picture."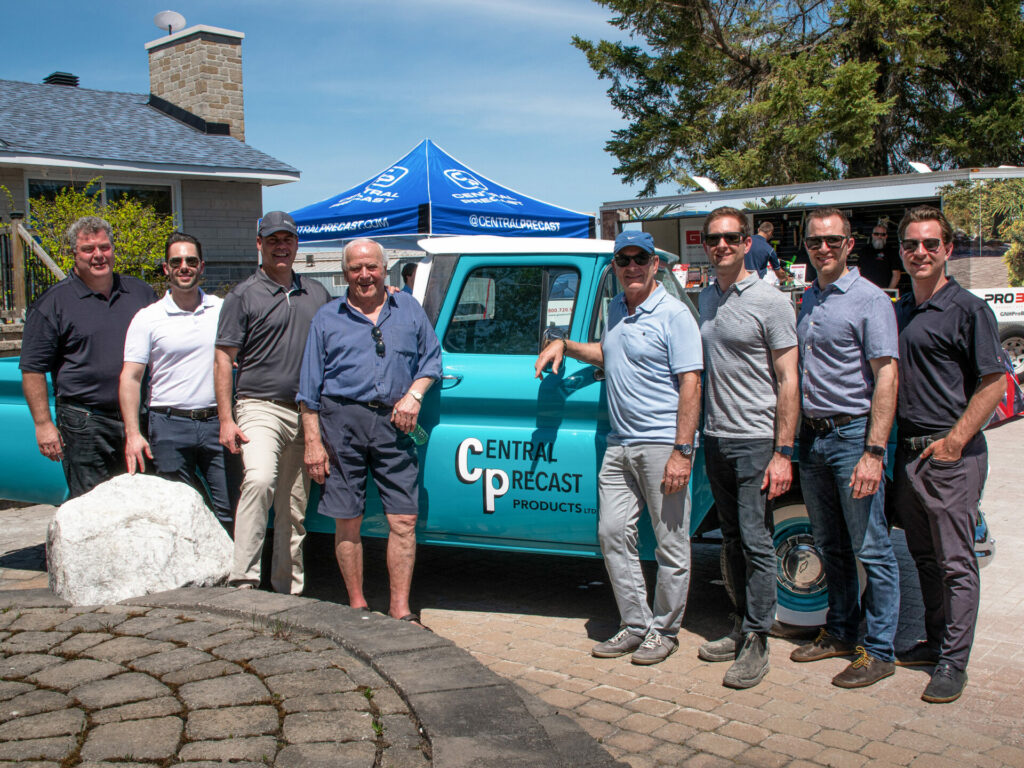 As nephew of Luigi Mion and cousin of John, Claudio is part of The Precast Groups second-generation. He began his career working counter sales at Central Precast until 1991 when he became head of Utility Structures, where he bounced between dispatching, sales, purchasing, and whatever else the company demanded at the time. "It was only a two-man operation in office and nine in plant," Claudio says. "We started in the midst of the recession but while we were slow at the beginning we soon grew exponentially."
"The three companies make up The Precast Group, which stands today as the leading manufacturer of precast concrete products in Eastern Ontario."
With M CON and Utility Structures in the picture, original company Central Precast continued to house the groups head office and accounting department while also specializing in architectural panels and interlocking stone. The three companies make up The Precast Group, which stands today as the leading manufacturer of precast concrete products in Eastern Ontario.
"In the same way that M CON grew exponentially," says Claudio, "so did Utility Structures and so did Central Precast. Each had their own market segment, their own focus, and their own customer base. After a few years, instead of taking from the profits each company reinvested into growth and expansion, hence here we are sixty-five years later. We're based in Ottawa with control over the Eastern Ontario market. We ship products to Toronto on a daily basis, and some that are quite unique and specialized go across the border and down South to Florida."
Claudio describes how each of the companies were working independently for some time until they realized the synergies between them, for example when it comes to buying power. While they were strong as independent entities, they could be a powerhouse in unison. "We had a company reorganization in 2018 and by 2020 my role became about bringing the three companies together. I deal on a bigger scale when it comes to buying cement and aggregates, some of our key components, as opposed to everybody working independently. We're also reorganizing our accounting department and bringing in an ERP system to make things a lot more efficient and better from an inventory control point of view. We're in the midst of this transition and it's going really well."
From the early 1990s economic slump to the more recent worldwide pandemic, The Precast Group has navigated several industry ups and downs. As such, many of the projects from their sixty-five-year portfolio capture a significant moment in time and tell a unique story about the ever-changing construction industry. After the 9/11 attacks, for example, Utility Structures provided both the US Embassy and British High Commission buildings with special custom design security barriers. "Not only were the barriers extremely large," says Claudio, "but given the circumstances we also had to work to very tight timelines." Further back, in 1999 and 2000, there was a big boom on fiber optics and two large companies came to Canada to put a route across the nation. "Central Precast and Utility Structures reaped the benefit of that boom," says Claudio. "That goes down as one of our biggest jobs of all time. One of the companies represented multimedia and they were buying manholes from us to run their fiber optics. At the same time Central Precast was providing them with concrete storage buildings, because at every certain distance they had to have a distribution or a booster station. The reason they liked our buildings was because they were vandal-proof, fire-proof, and maintenance free. They were complete concrete enclosed structures with concrete walls, floors, and roofs. We must have sold about five hundred of those sheds, and as far as manholes go, we must have sold about three thousand across the two-year project."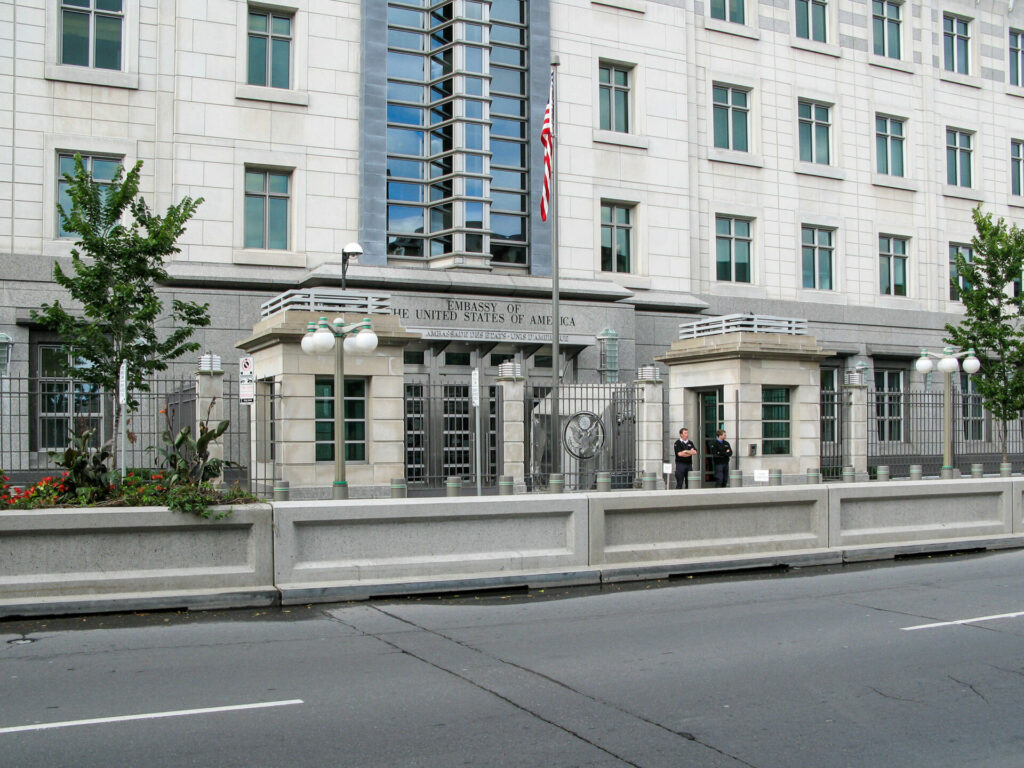 In the mid to late nineties, when Toronto was going through a period of unprecedented growth, they were building a small subdivision in Brampton called Springdale which they planned to develop into 100,000 homes with 500,000 occupants in ten to fifteen years. "They approached us to make them concrete street lighting poles" says Claudio of the project. "At first it was five-hundred poles, then another five hundred, then every year after that another five hundred. It was hard to keep up at first, we were smaller then and didn't have the infrastructure or the people. I said to my uncle Luigi at the time, how are we going to do this? and he said, don't worry about it, just get the job and we will figure it out. That was one of his mottos – never dwell on how you're going to pull this off, he always said we'll figure this out. And we did."
Luigi Mion's motto has stood the test of time and is one that can be applied to many of the issues by which the construction industry is faced today. The labor shortage, for example, is causing a huge strain on the industry, however it remains an overwhelming positive that the work is as abundant as it is. Everything else can be figured out along the way.
Along with the ongoing labor shortage the construction industry is also up against high interest rates and inflation, but while a lot of employers are all doom and gloom Claudio remains optimistic. "We're bullish in our industry and our market segment," says Claudio. "The housing market is very strong in Ottawa, and we're closely related to that. M CON provide the pipes and manholes, Utility Structures provide the transformer bases and utility poles, and Central Precast provide the interlocking stone. Also, our government tends to put money into infrastructure to keep the economy moving and a good portion of our products go towards the infrastructure we build. So, I would say the future is bright for The Precast Group."
Claudio wraps things up with a nod to the driving force behind the company, and that is its people. "I like what I see," says Claudio. "The third generation are young and ambitious and have a different mindset to my uncle and dad. We love their energy, and we love their ideas. They shed new light on things and when you blend that with us the result is quite optimistic." The Precast Group have experienced sixty-five years of success and longevity and this, Claudio says, has a great deal to do with the dedicated employees they have. "We recently celebrated a fifty-year anniversary for an employee, and he's still working. We also have many who have been with us for thirty, thirty-five, and forty years. When employees spend their entire career at The Precast Group it gives myself and John (President) a lot of pride."
Between the longstanding employees who have been with the company for up to fifty years, and the third generation of fresh new minds coming up the ranks, The Precast Group is in good hands.